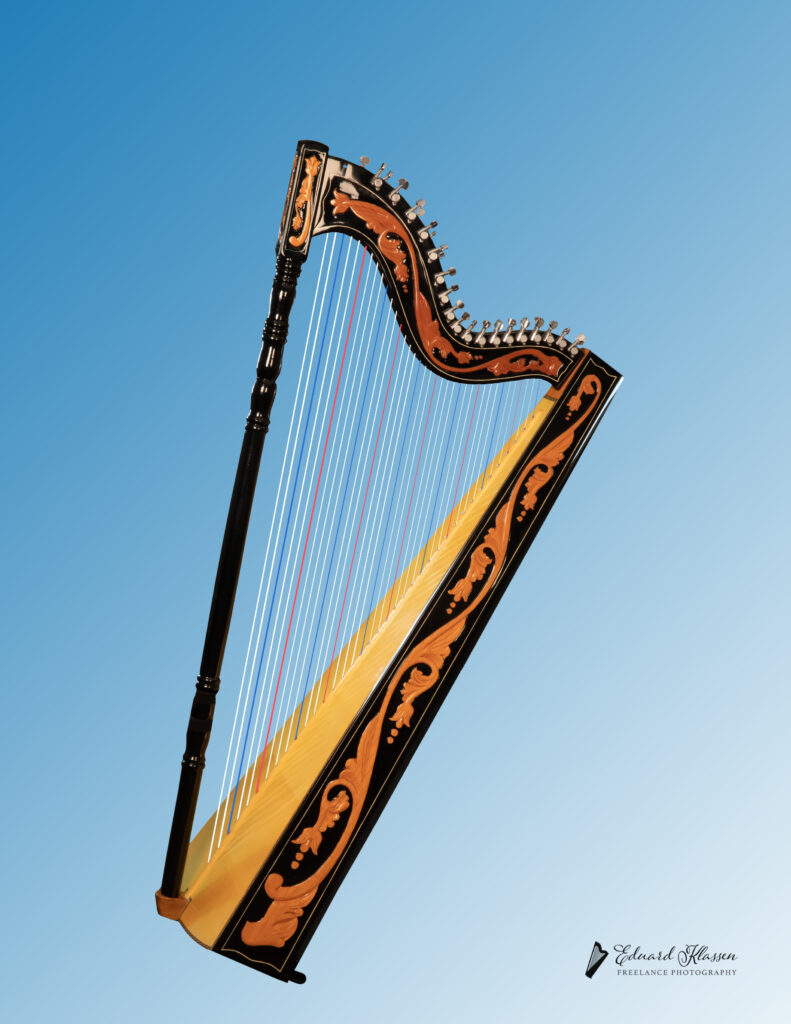 The Paraguayan Folk Harp
The Paraguayan Harp is a traditional folk instrument. In the 17th and 18th century, missionaries from Spain brought the classical harp along with them to South America. The natives were intrigued with this instrument, made some changes to it and claimed it as part of their own culture.
The harp is made with a diatonic scale and has no foot pedals. It has only five octaves which makes playing it somewhat limiting. It is made of thin wood (cedar and pine) and so is much lighter than the classical harp. Because of the design, the sound is produced in two areas, the vibration of the chords and from the vibration of the wide instrument. The harp is known in most of the South American countries. Each country adapts its own design, style and rhythms.
It stands about 1.5 metres (5 ft) high and is played either in a sitting position, or standing up when it is fitted with extending legs. The harp has 37 strings, which go into the centre of the neck making it identical from either side, this being a unique characteristic of the Paraguayan harp.
Arpeggios, glissandi, chords in octaves, thirds, sixths, etc are readily executed on these harps. There are sounds unique to the Paraguayan harp, which are produced by damping the strings in different ways or sometimes almost strumming them like a guitar. Also, the beautiful trino technique is often played using the fingernails of the dominant hand to bring out the melody.